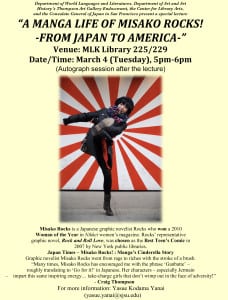 Misako Rock's Speech: A Manga Life of Misako Rocks! (Autograph session after the speech)
March 4th :  5 – 6pm
MLK library San Jose State University
It's my first time to visit San Jose University to give a speech! If you're near by, please come and join this session. It will be an exciting event.